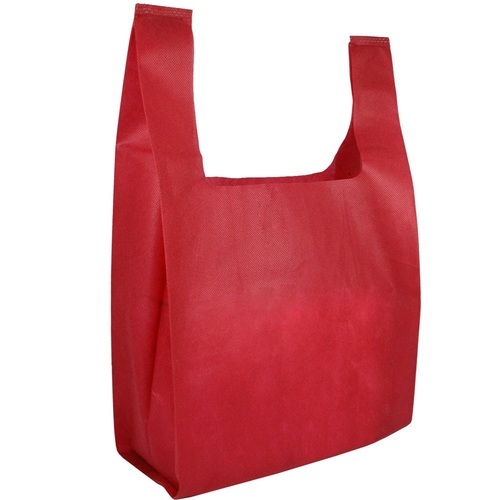 Bags of non-woven polypropylene textile with a cotton-like finish are classified as bags made of non-woven material. Smooth, soft bags are appealing and enjoyed by today's careful shoppers and environment. These environmentally-friendly non woven U cut bags have been the first choice of retailers, wholesalers, and major brands because they can be produced in attractive colours and prints, and are durable.
With a corporate logo, brand communication and a lifetime of up to 5 years, non-woven bags can be printed. It can also be used repeatedly. This is exactly why advertisers like these bags.
Let the best advantages of using environmentally friendly non-woven bags be examined:
A trendy, vibrantly printed bag is a perfect tool for advertising. Manufacturers of non-woven bags print the corporate logo and the brand and make sleek, fashionable and sophisticated bags. Due to an increasing understanding of eco-friendly items, people often rely on reusable, non woven U cut bags to turn away from normal PET bags. These sacks can also prove to be a fantastic weapon for companies' advertising.
These bags are tailored to reduce manufacturing costs considerably. Those sacks can be produced using the sealed ultrasound process, which saves stitching time and money and thus significantly reduces costs. It's very cost-effective. Various malls have now begun charging retailers for these bags and customers pay for the eco-friendly bags.
The unwoven bags are long-lasting and can last up to 5 years in comparison with conventional shopping bags. Simply put, these bags are several hundred times used and reused and can hold more loads than conventional bags. These bags are waterproof, appealing and recyclable. These bags are not going to crack, tear or wear like bags of paper or PET bags. Thus, the non-woven bags are certainly better than the others.
These bags are produced by Mumbai packaging companies to make sure they look chic. These bags are the obvious choice of today's chic, stylistically aware generation.
There is an increase in corporate responsibility, retail outlet and wholesaler, by moving to environmentally-friendly, unwoven bags. Companies that behave responsibly and have social responsibility are seen by customers as deserving of confidence. As such, these environmental-friendly bags will work for brands and consumers like brands ambassadors.
First of all, it is because non-woven bags and paper bags are made of recycled materials that they are environmentally friendly. Of course, the proportion of such fabric depends on its weight. But since they are recyclable, they produce little to no waste and are thus excellent for our climate. You would like to note that in recent times a significant number of both manufacturers of paper bags and non-woven bags have come up. It must therefore be your effort to help them in a better world.
The Production Method Contributes To The Conservation Of Natural Resources
The production process of paper bags and non-woven bags is easy and consists of readily available materials that help to conserve both nature and energy. All in all, manufacturers of paper bags believe that less or less pollution is going to lead to that which protects our environment.
Final Words
Finally, we can really see that our world must be protected. The simplest option would be to replace the use of plastic bags with unwoven bags.